"Optimum Technologies has world class optical engineers solving really tough problems in a very methodical fashion. I'd hire them again."
— Steve Grenon, Vice President of R&D
Click to review Tear Science Case History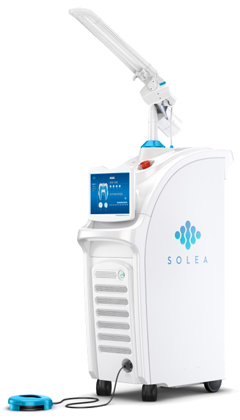 "As a medical device startup, the initial design transfer of our first product to a contract manufacturer was a huge task. OTI guided us through the development of manufacturing instructions, test procedures, and worked with us to improve the manufacturing transfer steps of our Design Control process.
OTI's network of consulting resources also helped us implement CFR 820 compliant drawing control processes for managing our extensive CAD files and schematic library. As a result of the attention paid by the OTI project manager in properly documenting each step along the way, our preparation of the design transfer quality records for our initial FDA audit was very straightforward."
— Jon Quillard, VP Regulatory Affairs, Convergent Dental
Click to review Convergent Dental Case History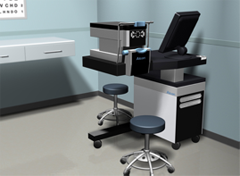 "In selecting third party engineering partners, in addition to the sense of teamwork conveyed in the first contacts, I always look at the quality and relevant experience of the engineers who will be actually assigned to the project. OTI has a stable of high quality engineers on tap and those assigned to our projects were really top notch.
As important as the technical contributions, the Project Management skills of the OTI team, and Randy Chinnock in particular, exceeded those of our internal team and really helped make the projects successful. OTI NEVER missed a deadline and as an added bonus was extremely accommodating and professional when we needed to change the scope of the project in midstream. I would use OTI without hesitation in the future."
— Steven Bott, Vice President, Refractive Research & Development, Alcon Surgical
Click to review Alcon Surgical Case History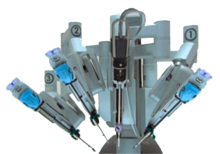 "It was clear from the start that Randy was expert in endoscope design and manufacturing. His team worked very closely with our team to develop scopes optimized for our particular needs, and to integrate the scopes with our video cameras and illumination systems. The success of our products speaks for the quality of our optics."
— John Stern, Director of Hardware Development
Intuitive Surgical
Click to review Intuitive Surgical Case History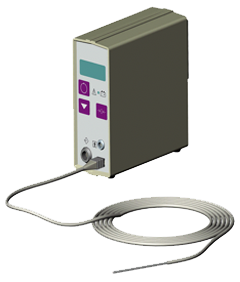 "I'm a catheter guy, but I was overloaded. The guys at Optimum handled the whole design. They really know what they are doing, especially when it comes to optics."
— Jay O'Keefe, Program Manager, Integra Neurocare
Click to review Integra Neurocare Case History
"I'd worked with OTI on previous projects, so I called them again when we needed optical engineering support on the Cytyc project. As expected, they came through with their usual responsiveness, innovation, pragmatism, and attention to detail."
— Jay Woodard, Program Manager, Hologic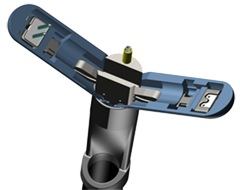 "The team at OTI exceeded my expectations for finding creative solutions to difficult challenges. They succeeded where other firms had failed, and their solutions were workable in the real world. I'll use them again."
— Jeff Cerier, Vice President of Product Development, NDO Surgical
Click to review NDO Surgical Case History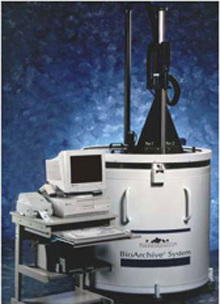 "Optimum demonstrated excellent service and exceeded our expectations. Their network of specialized engineers demonstrated their competence by providing efficient solutions to meet our criteria. Collaboration of OTI and our engineering/project management ensured the overall project success – and within schedule and budget constraints."
— Husam Al-Esawi, R&D Project Manager
Click to review ThermoGenesis Case History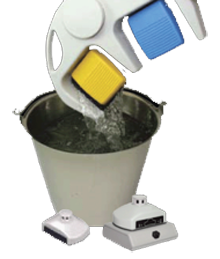 "Most of our products were designed by our founder, and he'd been dead for 25 years when OTI approached us with a novel concept for wireless footswitches. They really got us excited, and they drove the project forward from the initial meeting to release of our first product. These wireless products now account for nearly half of our business. We credit much of this success to what we learned in our collaboration with OTI."
— Joe Carlone, CEO, Linemaster Switch Corporation
Click to review Linemaster Switch Case History

"When we got this contract, we had little experience in medical devices. Optimum Technologies authoritatively guided us through the development of this product every step of the way, from initial product concept through release of our pilot build and signoff of our DMR. We could not have done it without them."
— Joe Rokus, Director of Operations, Galileo Electro-Optics (provider to Medtronic)
Click to review Galileo Electro-Optics Case History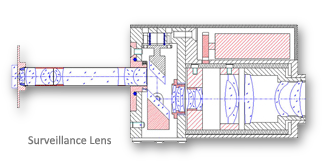 "My own engineers were stumped. Optimum came in, studied the problem, said they could do it, and did it. Fast. My team and our end client were all very impressed."
— Joe Zigadlo, Program Manager, Kodak Imaging Group
Click to review Kodak Imaging Group Case History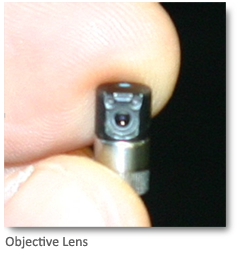 "We produce similar objective lenses ourselves, and Optimum's products achieved our extremely tight quality levels almost out of the gate. They are an excellent resource for product development and manufacturing capacity-leveling"
— Tom Karpan, Director of Engineering, Everest Imaging (now GE Inspection Technologies)
Click to review Everest Imaging Case History
"We were not optimistic about finding a simple solution to our obsolescence issue, but OTI came through for us. They found a way for us to make a product update with minimal validation and that required only a letter to our regulatory file. This made R&D, Manufacturing, and Regulatory very happy."
— (confidential), Director of R&D
Click to review this Cytology Case History